All of VR38DETT engine which used mid liner kit has blown.
We are researching the cause of this problem.
About JUN dry liner kit many engines have moved without any problem in the big power.
We are sure they are no probelm.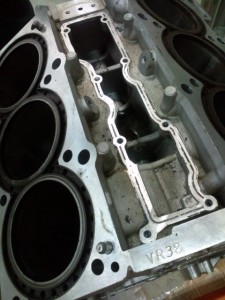 Futher more same spec of engine has been moved in our demo car with more than 850whp.
We are doubt there are big problem in the strength of the stock cylinder block.
But not decision yet.
We are trying to find out the cause of blow with our best.