We arrange many kinds of cam profile data to grind the stock cams to high cams not only for japanses car but for import cars like Porsche Alfa Romeo Ferrari BMW Runo R Lancia etc.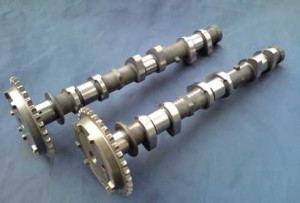 We can change charactelistic of engine by minimum modification to use accumulation of many cam profile data in stock.
If you want your engine more power by regrinding the original camshafts please dont hesitate to contact to us.
The new camshafts will be born by regrinding the stock cam in various engine from single cylinder engine to V 12 cylinder deasel engine.