JUN R35GT-R demonstration car
It is a test of a new turbine kit.
It is 870ps now.
It is JUN4.0L short block, JUN short head, JUN serge tank, and GT3076Rx2.
The injector is 100% in the first setting already.
The rate and the injector, etc. at the waist gate will be changed in the future, and, in addition, power is shown.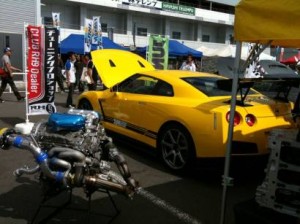 The photograph is R 's meeting of the Fuji speedway.
A new turbine kit was paid to attention.
Tags: R35, Short block, Short head, Turbine kit, VR38DETT
Similar Posts