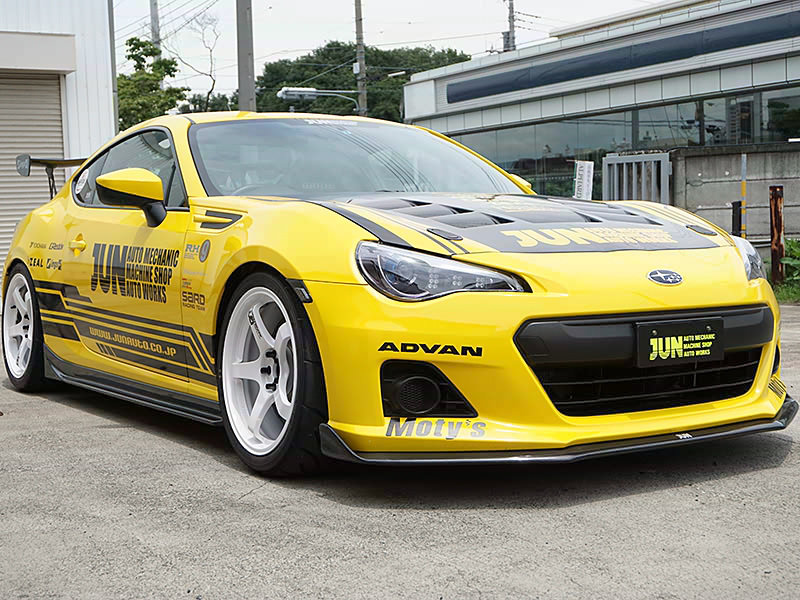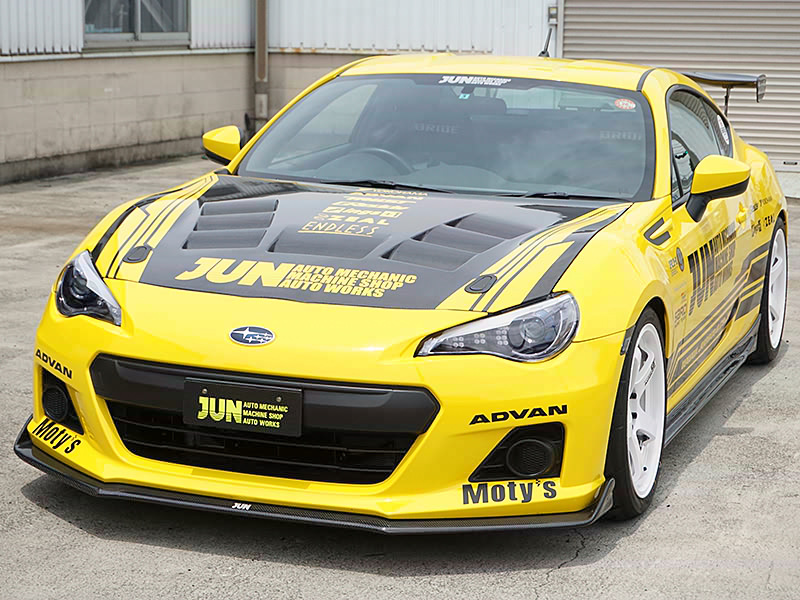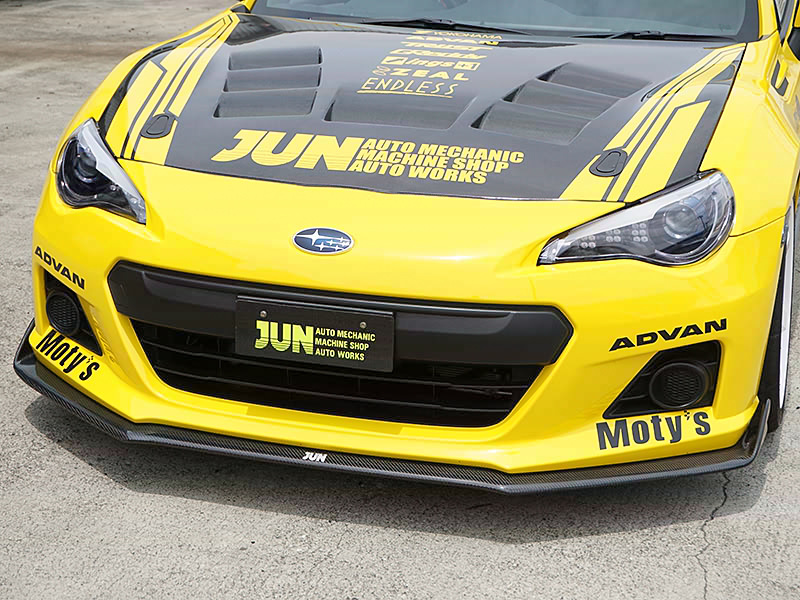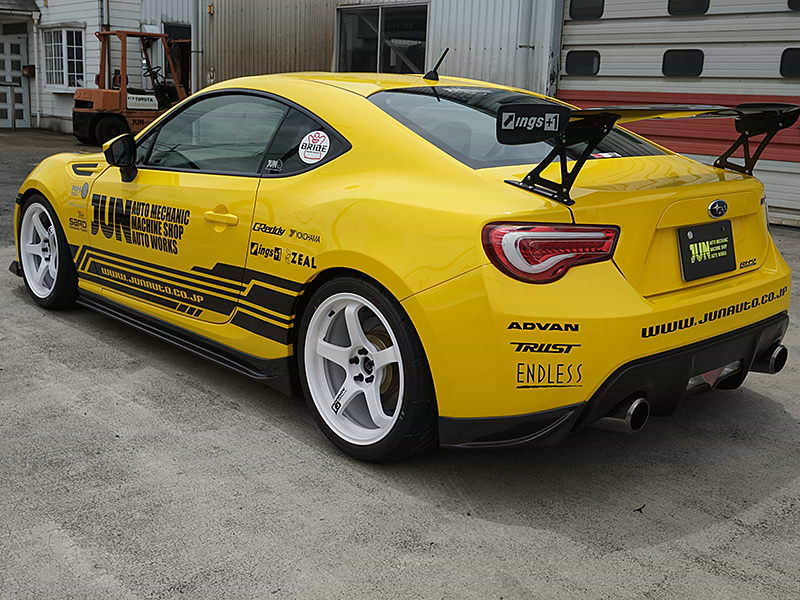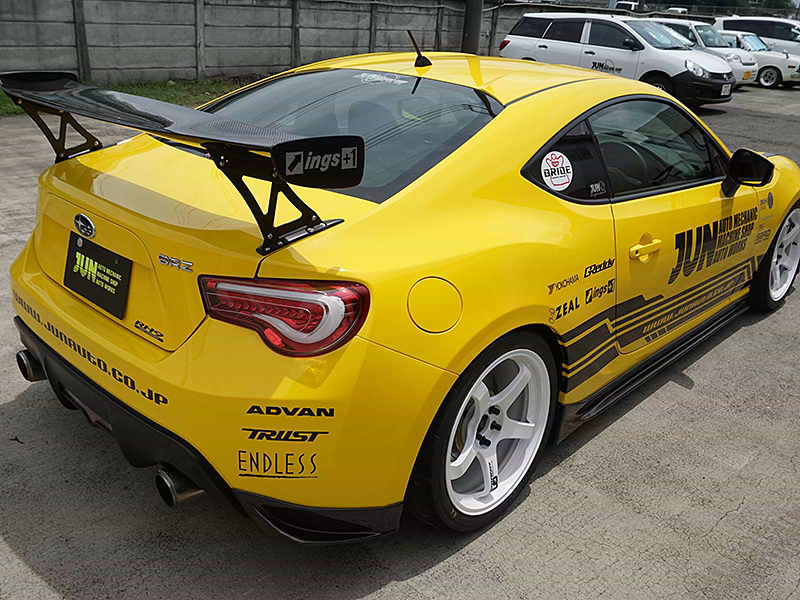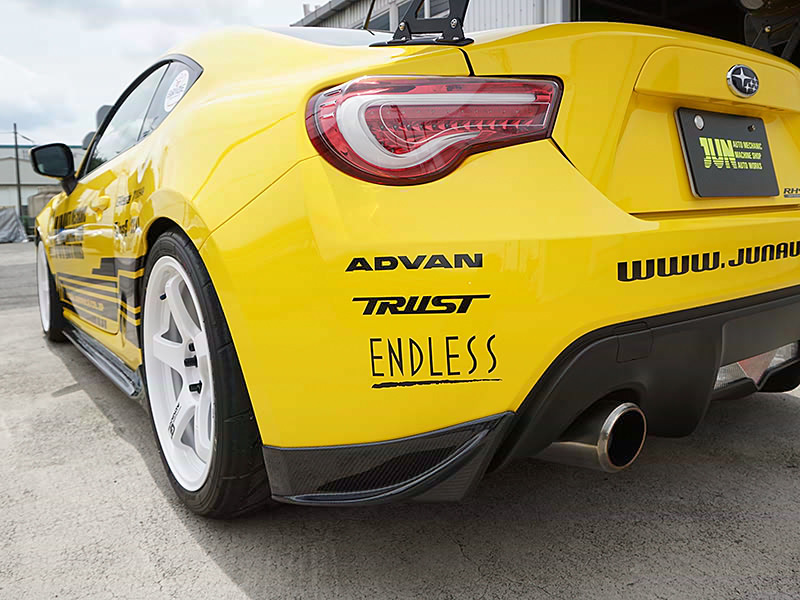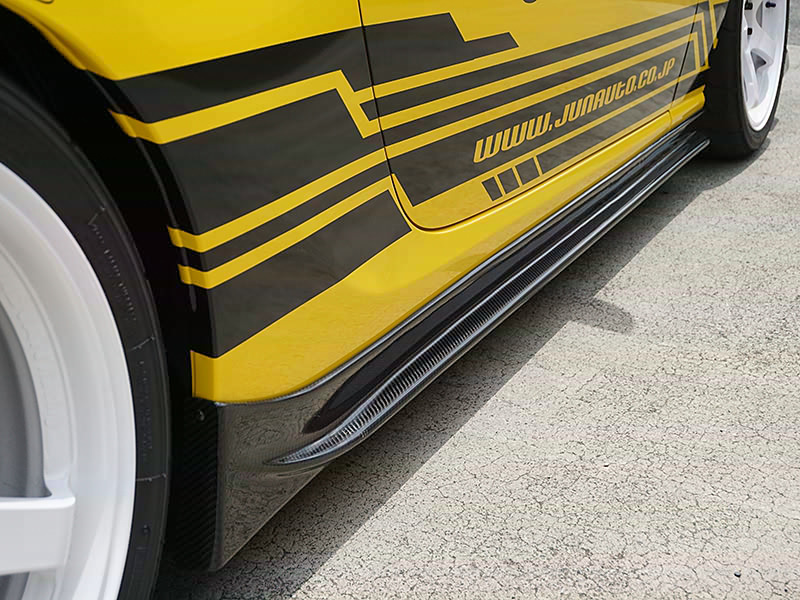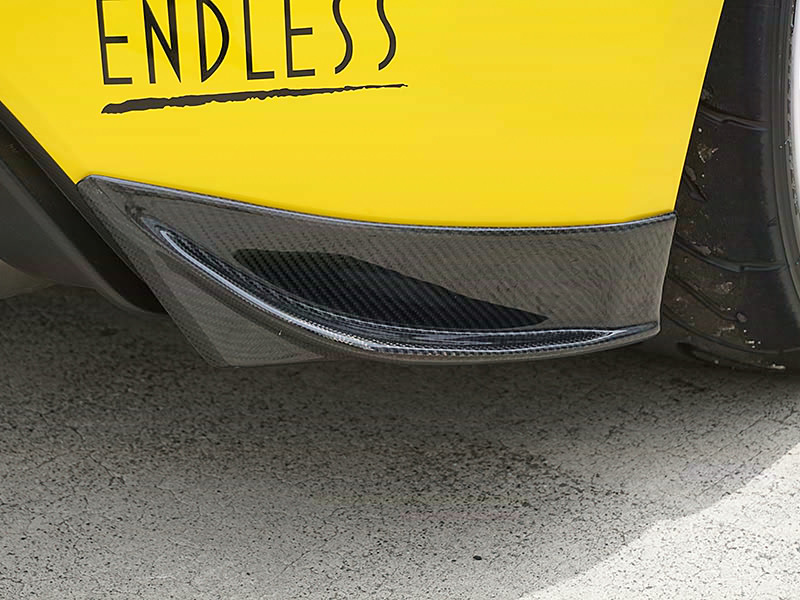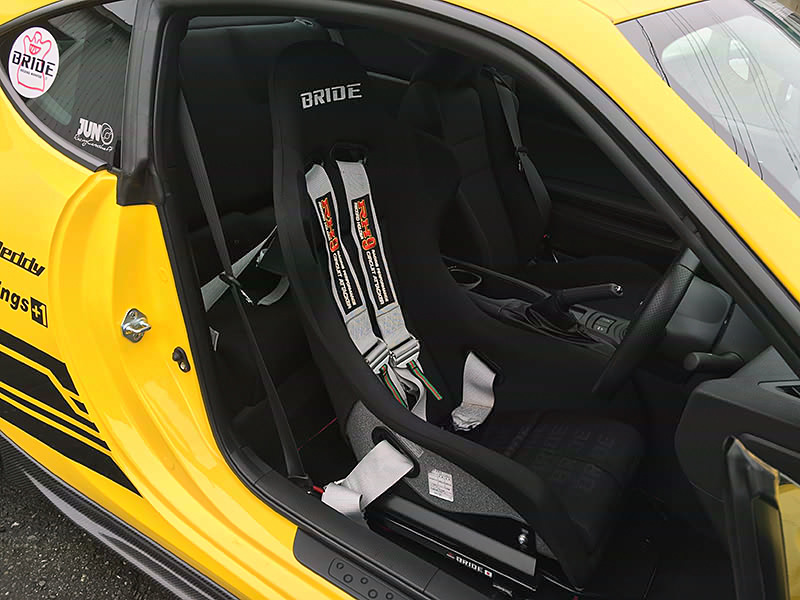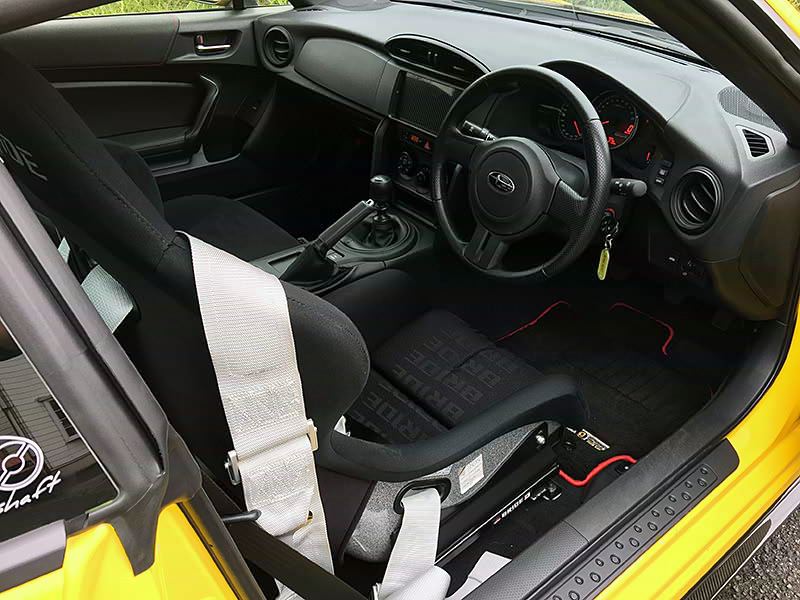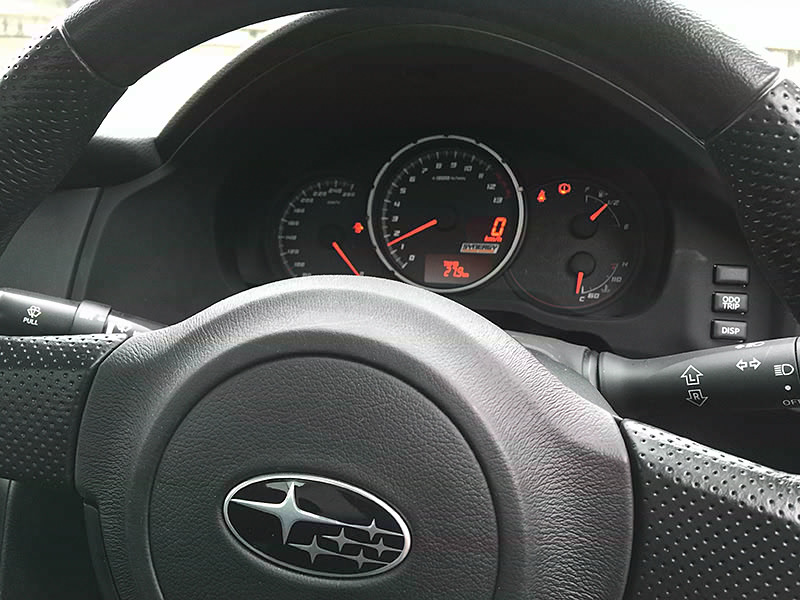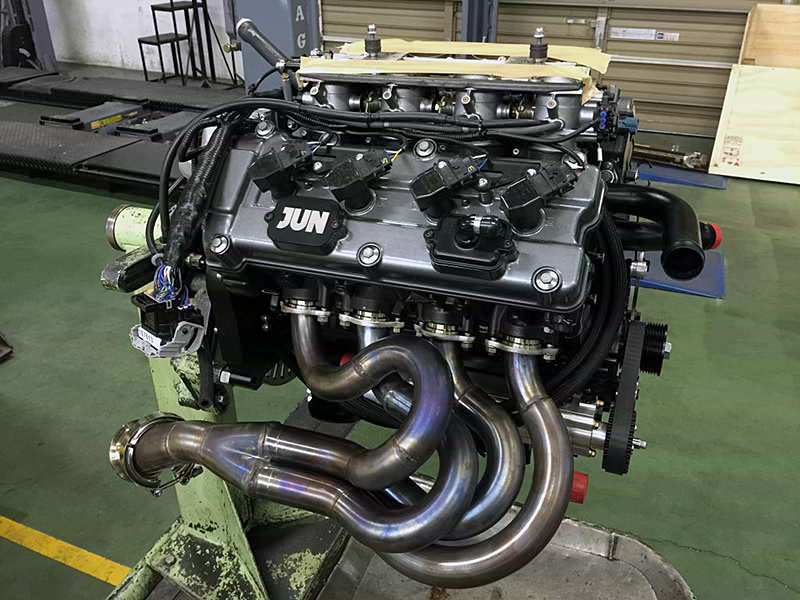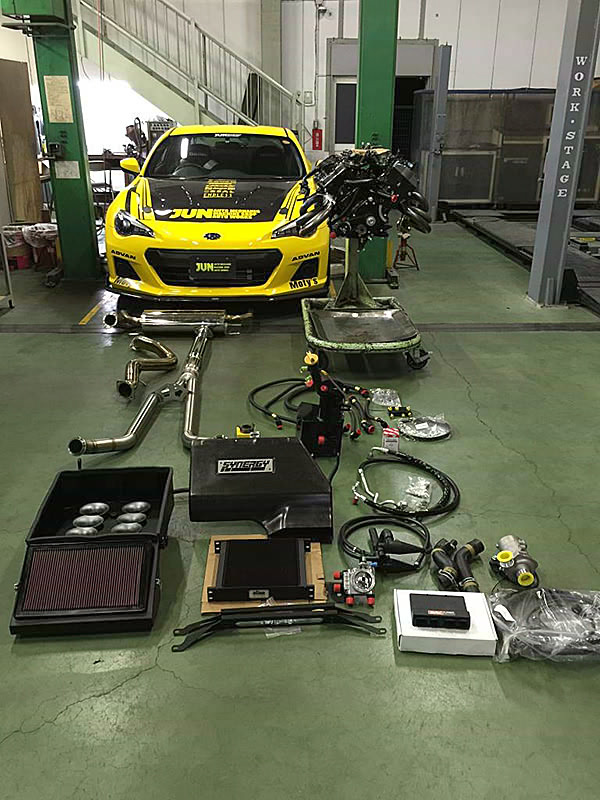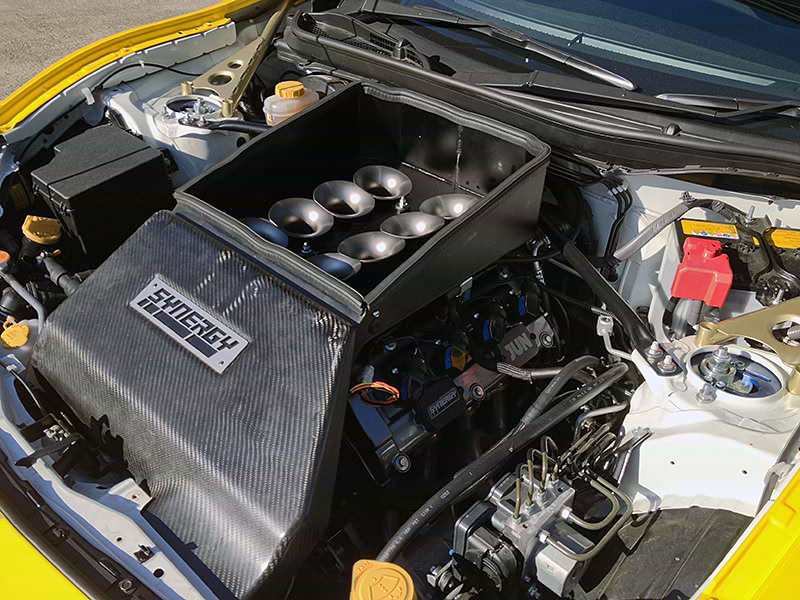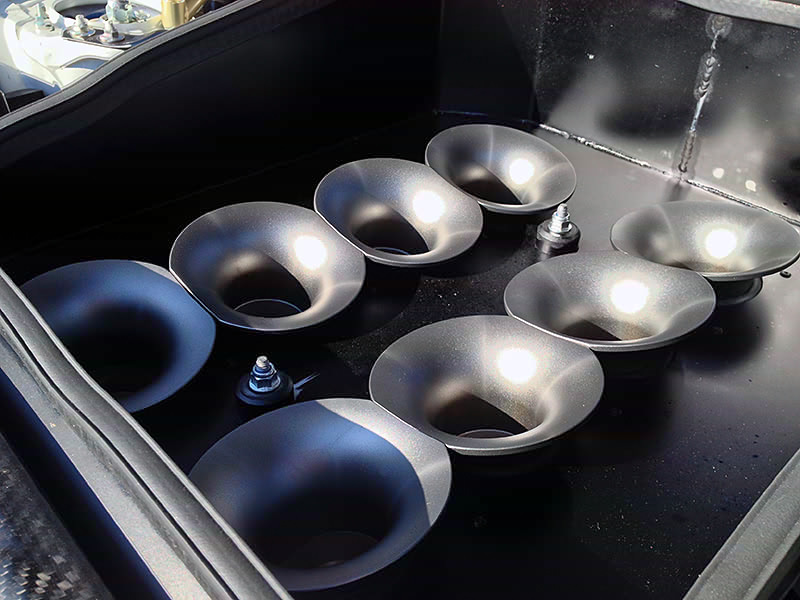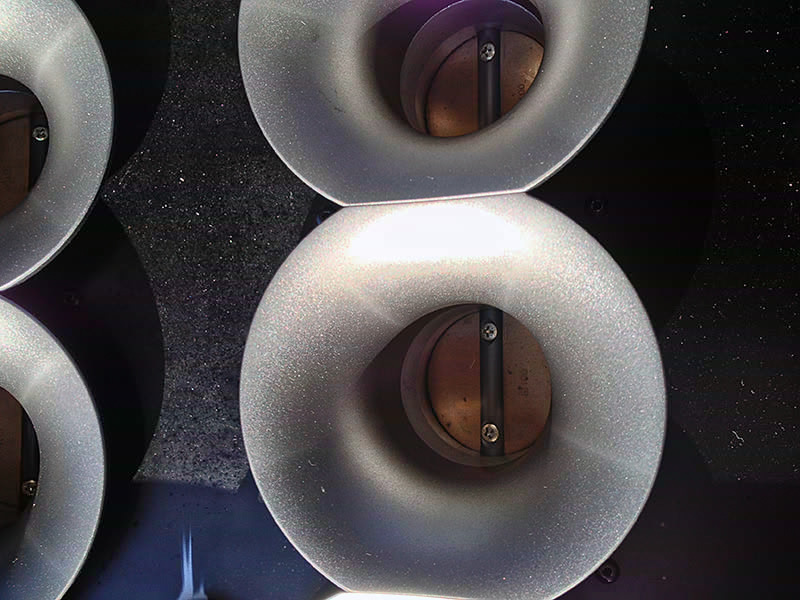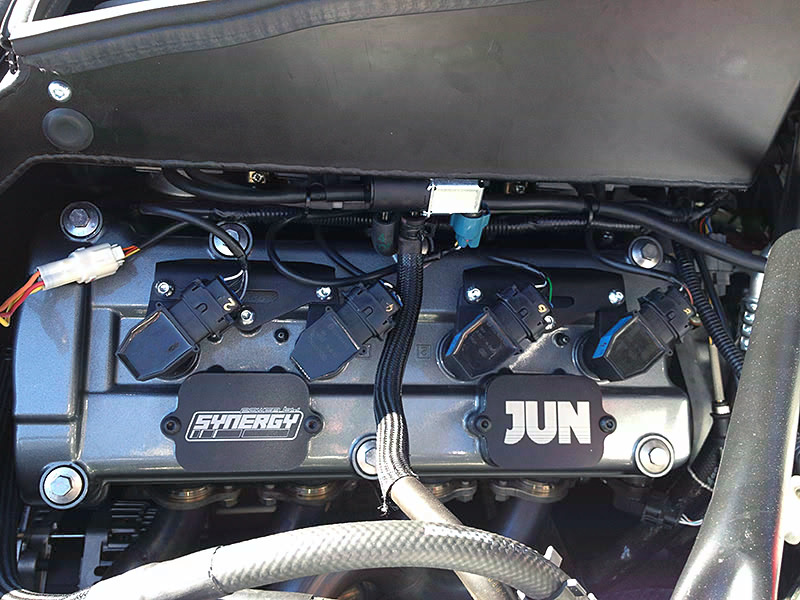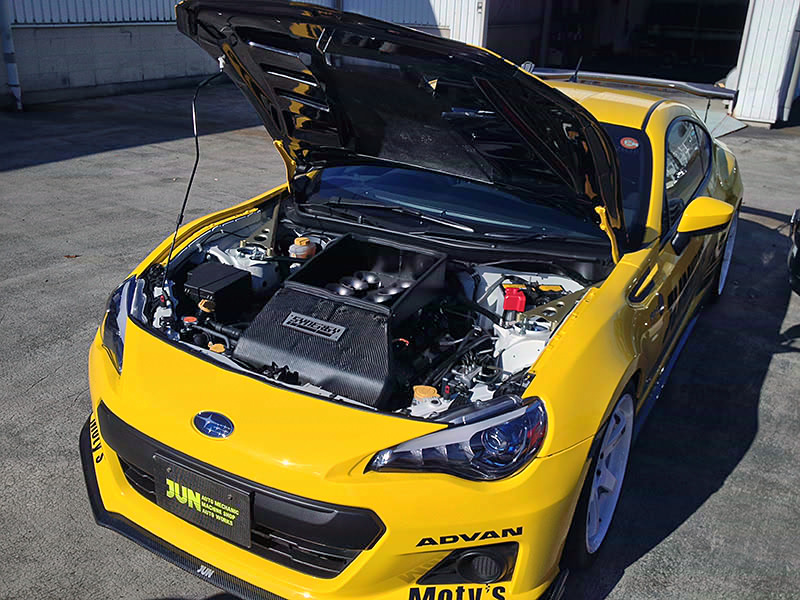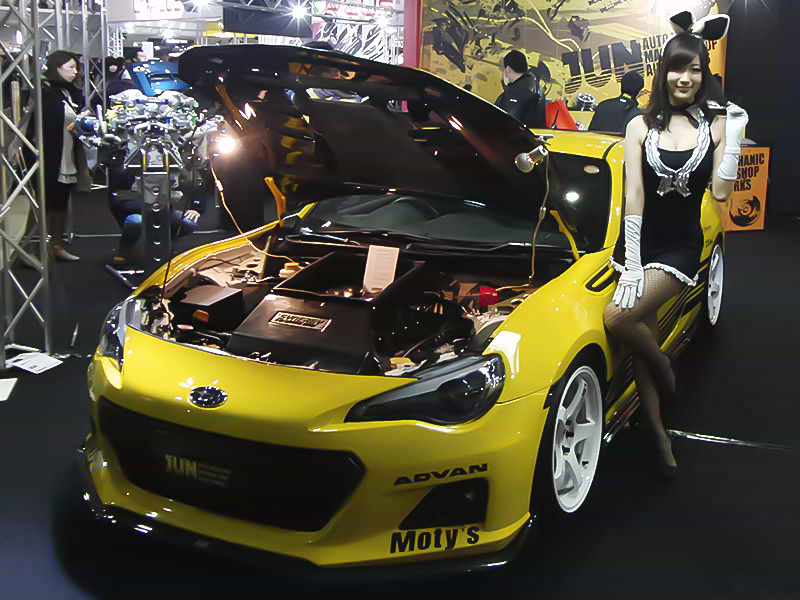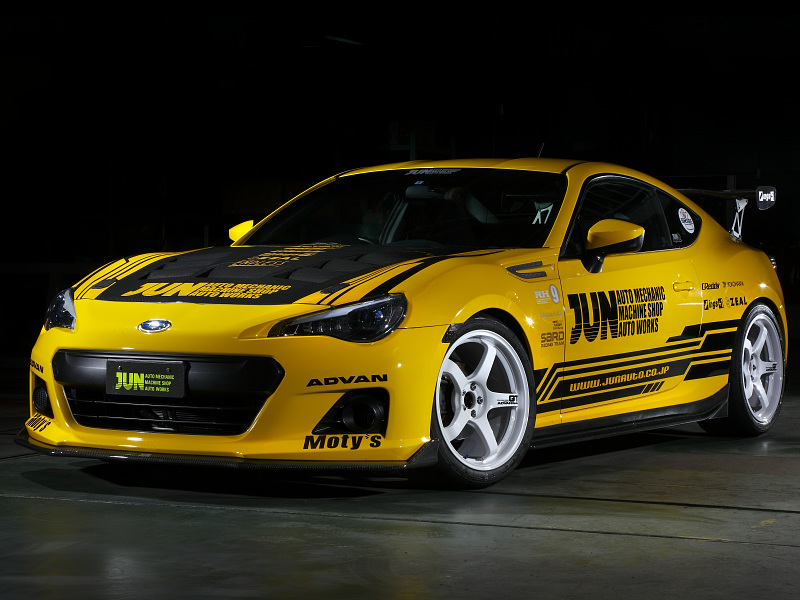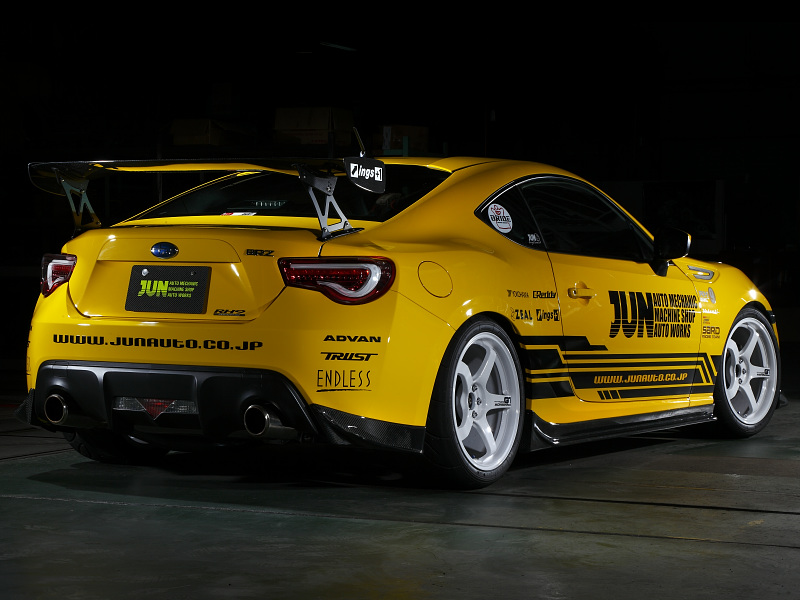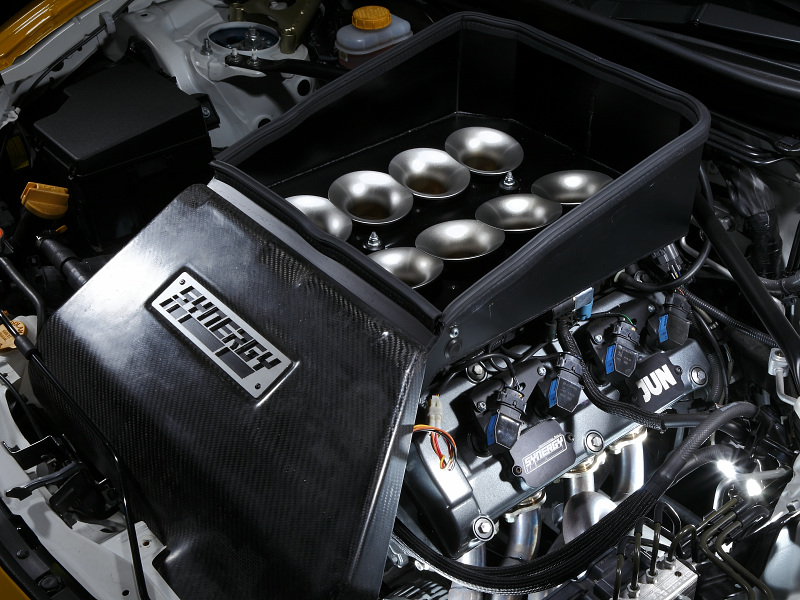 JUN Synergy V8 BRZ
ENGINE : Synergy V8 2.4L DISPLACEMENT : 2397cc BORExSTRKE : 83.0x55.4mm MAX POWER : 367.5ps/10680rpm MAX TORQUE : 27.3kgf-m/7970rpm
JPY10,000,000yen (wo/tax)
SOLD OUT
We finished sale it. (Sep. 2017)
We decided to sell the JUN Synergy BRZ which developed as a demonstration car.
JUN Synergy BRZ equipped with the 2.4L V8 engine which has already attracted attention all over the world is the very unique vehicle which the kit using the engine for two produced motorcycles was incorporated in by Synergy Power company. They placed two cylinders of the 1200cc inline four-cylinder which was made by Kawasaki Heavy Industries in the type V and joined it together in an original crankshaft and crankcase. The engine has a peak power in the band more than 10000rpm, and the exhaust sound is motorcycle itself. The driving of the car was popular with many professional drivers saying "it's fast, fun, and interesting".
We sell it in a current status. (We will perform minimum maintenance.)
The price doesn't include transportation cost from Japan.
We updated price of this car from JPY10M yen to JPY8M yen in Oct. 2016.
Ask us about details.
Wheels of sale vehicle are the ADVAN Racing RS2 which colored black.
SPECIFICATIONS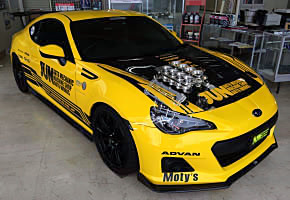 BASIC DATA
Name

JUN Synergy V8 BRZ

Vehicle

SUBARU BRZ

Model

ZC6

Engine

Synergy V8 2.4L

Max Power

270.3kW (367.5ps) / 10680rpm

Max Torque

267.7N-m (27.3kgf-m) / 7970rpm
ENGINE DATA
Bore x Stroke

83.0 x 55.4 (mm)

Comp. Ratio

12.3 : 1

Displacement

2397cc

Components

Synergy (See Synergy web site to get more details)
ENGINE SUPPORT
Int-Manifold

N/A

Throttle

Synergy Individual 46mm Throttle

Air Cleaner

Synergy

Exh-Manifold

Synergy

Exh-Muffler

Synergy

Catalyzer

Not Installed

Oil Cooler

Stock

Radiator

Stock
Control / Electric
Engine Control

Motec M150
DRIVE TRAIN
Clutch

Synergy Single

Transmission

Stock
SUSPENSION
Dumper

ENDLESS FUNCTION X plus Head

Tire

ADVAN NEOVA AD08R 255/35R18

Wheel

ADVAN Racing RS2 18inch
BRAKE
Caliper

ENDLESS 6&4 pot

Pad

ENDLESS MX72 PAD
EXTERIOR
Aero parts

JUN Front Lip, JUN Side Diffusers, JUN Rear Side Diffusers, INGS Carbon Bonnet Hood, INGS R-WING
INTERIOR
Seat

Driver: RECARO SPG / Passenger: Stock

Steering

Stock

Seat Belt

RH9