JUN SUPER LEMON FIT RS for sale
2022/07/22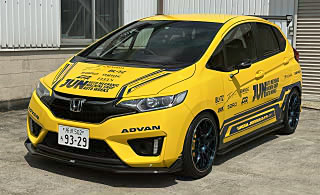 We have been developing JUN SUPER LEMON FIT RS since 2016, and have started selling it in its current specification.
JUN Super Lemon FIT RS has a light tuning of the intake and exhaust system with a focus on bodywork. It is equipped with body rigidity and suspension that are optimal for sports driving.
Please see the sale page about detail.
JUN SUPER LEMON FIT RS for SALE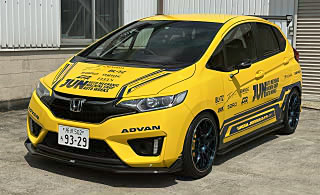 JUN SUPER LEMON FIT RS
VEHICLE NAME
JUN SUPER LEMON FIT RS
BASE
HONDA FIT RS
GK5
SPEC
Refer sale page
PRICE
(w/o TAX)JPY1,000,000yen / (w/ TAX)JPY1,100,000yen
A preliminary JCI inspection (Shaken) will be performed for sales in Japan. An inspection and maintenance fee is required in addition to the vehicle price.
The rear wing and tires (+wheels) will be removed and given as accessories for seles in Japan, as they are not compatible with JCI inspection. Stock wheels and tires will be installed upon delivery. The front calipers are larger than the stock calipers, so 20mm spacers are used to install the front calipers.
The price doesn't include transportation cost from Japan.
Please contact us for details.
RELATED LINK
carsale
2nd-hand
FIT-RS
JAZZ
---
The price is not including domestic consumption tax when it does not display particular comment.
Tax-inclusive price on display is denoted by the domestic consumption tax rates (10%) of those days which published the article.
The price does not include the installing labor fee, shipping cost, and so on.
We may change a price and the specifications without a notice for improvement.