NEW RELEASE: Carbon Air Funnel
2022/05/02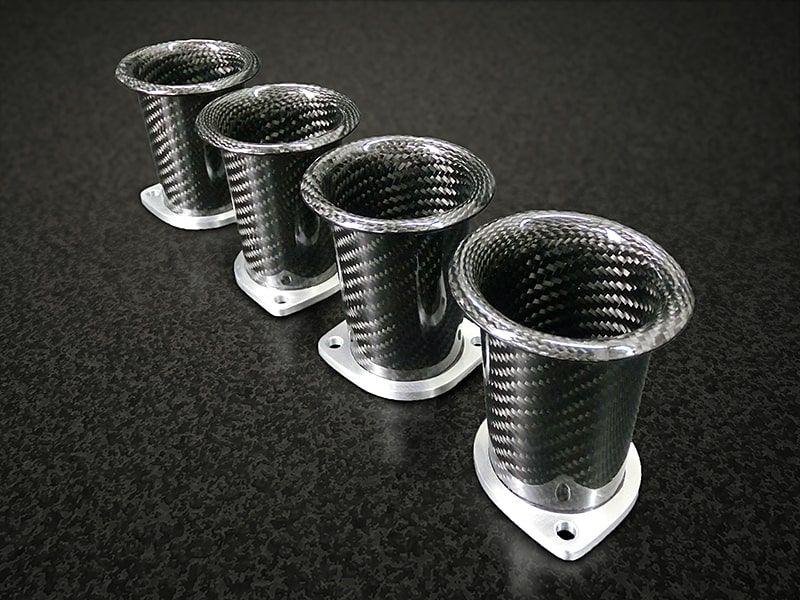 JUN Machine Shop has added the Carbon Air Funnel. Now it is on sale.
This product can be attached to a carburetor or throttle body to smoothly and massively intake air for increased power. We have optimized the length and angle of the funnels to increase torque at mid-range speeds, and the funnels have been optimized to a size that does not interfere with each other's intake airflow.
| | |
| --- | --- |
| NAME | JUN CARBON AIR FUNNEL |
| VEHICLE | Universal use |
| MSRP | JPY19,800yen / pc. |
| SALES | on sale |
| NOTE | The flange shape will fit to Weber φ45, Solex φ44, OER φ45, etc. |
RELATED LINK
newproduct
inlet
carburetor

---





The price is not including domestic consumption tax when it does not display particular comment.
Tax-inclusive price on display is denoted by the domestic consumption tax rates (10%) of those days which published the article.
The price does not include the installing labor fee, shipping cost, and so on.
We may change a price and the specifications without a notice for improvement.