NEW RELEASE: New Side Steps for HONDA FIT
2017/06/10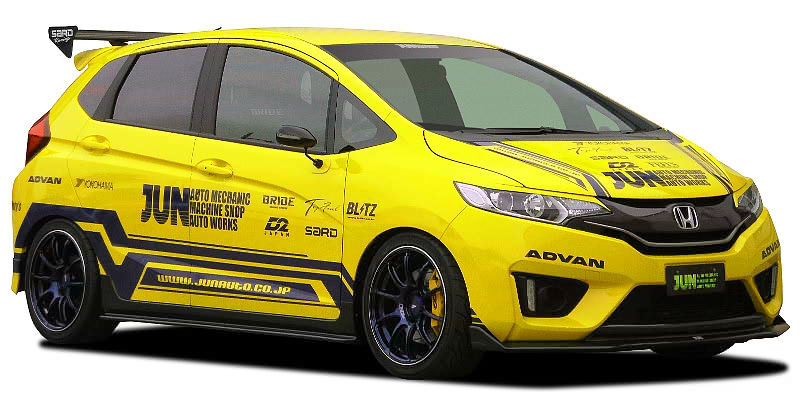 JUN Machine Shop has added the Side Steps for HONDA FIT (JAZZ). Now it is on sale.
NAME
JUN SIDE STEPS for HONDA FIT
VECHICLE
HONDA FIT, JAZZ
GK3/GK4/GK5/GK6/GP5/GP6
SPEC
Wet Carbon (twill) or FRP
SALES
on sale
NOTE
The carbon products are painted a clear coat.
Product
Material
PART #
MSRP(w/TAX)
MSRP(wo/TAX)
SIDE STEPS
CARBON
8008M-H002
JPY90,720yen
JPY84,000yen
FRP
8008M-H003
JPY49,680yen
JPY46,000yen
RELATED LINK
newproduct
exterior
honda fit
honda jazz
---
The price is not including domestic consumption tax when it does not display particular comment.
Tax-inclusive price on display is denoted by the domestic consumption tax rates (8%) of those days which published the article.
The price does not include the installing labor fee, shipping cost, and so on.
We may change a price and the specifications without a notice for improvement.