NEW RELEASE: High lift cam and the other parts for Mitsubishi 4G93
2010/09/17
JUN Machine Shop has added camshaft, camshaft kit, valve spring, and valve retainer for Mitsubishi 4G93(DOHC) engine. Now they are on sale.
JUN HIGH LIFT CAMSHAFT - MITSUBISHI 4G93 -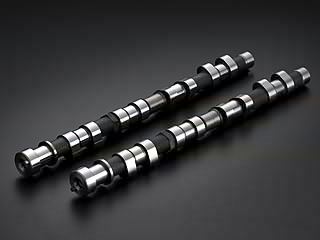 NAME

JUN High Lift Camshaft

VEHICLE

MITSUBISHI LANCER

ENGINE

4G93 (DOHC)

SALES

on sale

SPECIFICATION

Duration / Valve Lift
64(256) / 9.8mm
66(264) / 10.7mm
68(272) / 11.0mm
70(280) / 11.0mm

* The uprated valve spring is necessary when you use 10.7mm or higher.
JUN CAMSHAFT KIT - MITSUBISHI 4G93 -
NAME

JUN Camshaft Kit

VEHICLE

MITSUBISHI LANCER

ENGINE

4G93 (DOHC)

SALES

on sale

CONTENTS

Stage 1 : Camshaft (2 pcs), Valve spring (1 set)
Stage 2 : Camshaft (2 pcs), Valve spring (1 set), Type 1 Valve retainer (1 set)
Stage 2R : Camshaft (2 pcs), Valve spring (1 set), Type 2 Valve retainer (1 set)

JUN VALVE SPRING - MITSUBISHI 4G93 -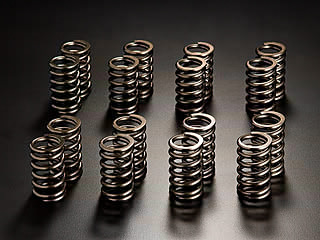 NAME

JUN Uprated Valve Spring

VEHICLE

MITSUBISHI LANCER

ENGINE

4G93 (DOHC)

SALES

on sale
JUN Ti Valve Retainer - MITSUBISHI 4G93 -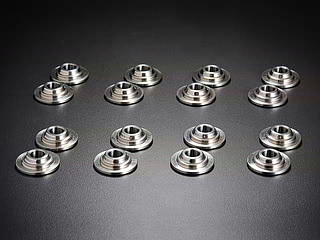 NAME

JUN Titanium Valve Retainer

VEHICLE

MITSUBISHI LANCER

ENGINE

4G93 (DOHC)

SALES

on sale
RELATED LINK
---